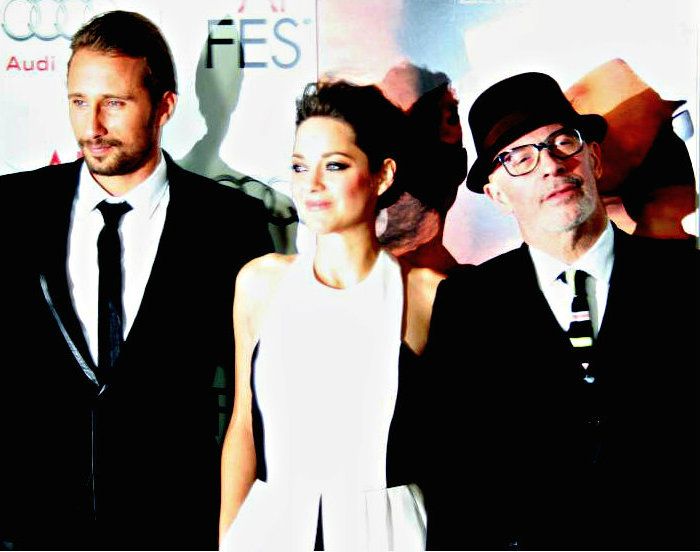 For a man dead thirty-two years now, Alfred Hitchcock is having quite the breakout year. Although Hitch never won an Oscar himself (surely the Academy's greatest oversight), the film that cannibalized Bernard Herrmann's haunting Vertigo score somehow did walk away with the golden prize this past February. A month or so later Kim Novak, the beautiful star of that masterpiece (and ferocious public defender of its legacy) was honored at Hollywood's seminal TCM Classic Film Festival, and Vertigo itself was accorded a gala screening in that holiest of movie palaces, Grauman's Chinese theatre.
Walking that fest's red carpet as well were another pair of Hitchcock's coolly iconic blondes, Tippi Hedren and Eva Marie Saint (my TCM fest coverage here), who are always eager to participate in events honoring the great director's work. Flash forward to August when the unheard of occurs … after reigning atop Sight & Sound's venerated once-a-decade critic's poll for a full fifty years, Citizen Kane was dethroned by yes … Hitchcock's Vertigo. The following month the TCM Event Series held a special screening for the digital restoration of The Birds in cinemas across the country, and a month after that HBO debuted The Girl, the backstage story of that film's creation. Adding to the momentum, Universal has recently released a fifteen-disc blu-ray box set of Hitchcock's greatest films. And all of that was just prelude to the opening night AFI FEST Gala World Premiere screening of the film which bears his name, Hitchcock.
AFI FEST 2012 (presented by Audi, whose sponsorship again generously allowed for free screening tickets to the public) couldn't have kicked off with a more appropriate, spirited opening to its weeklong event with this tribute to the most quintessential of Hollywood directors. Arguably the most renowned film director of all time, beloved by moviegoers and critics alike, Alfred Hitchcock was as intriguing and complex a character as any found in his many cinematic works of art. In his playful fictional film debut Hitchcock, director Sacha Gervasi (Anvil! The Story of Anvil) does a brilliant job balancing humor, thrills, and most prominently a mature and tender love story, to create a heartfelt valentine to Hollywood moviemaking. Focusing on the relationship of the chaste yet lecherous Hitchcock with his long-neglected wife Alma Reville, this delightful film is ostensibly about the making of Psycho, but at its core is a moving portrait of two artists (one the most well-known director in the world, the other his underappreciated co-creator working in his not insubstantial shadow), and the unglamorous act of cinematic creation.
The superb cast of Hitchcock all have a field day with their roles, and a SAG ensemble award for the group would not be out of place (though I suspect Lincoln or Les Miserables might be the more 'serious' conventional picks). Of the two leads, Anthony Hopkins is challenged by the more difficult role, as Hitchcock was such a recognizable figure, and yet despite his distracting makeup he's able to expose the insecure soul that drove many of this cinematic titan's actions. It's a very accomplished performance, and Hopkins is particularly enjoyable in a wonderfully edited sequence as Hitchcock stands alone in a cinema lobby, air conducting the premiere audience's reactions to Psycho's shower scene. The Grauman's audience was equally enthralled, rewarding this bravura with a spontaneous round of applause. Another rousing ovation greeted the end of a defiantly moving speech by Helen Mirren, and I suspect she will deservedly be included in Oscar's final horse race this year. Although Hopkins and Mirren had never before collaborated, they play beautifully against each other here, and supply the film its tender beating heart. Unable to attend the AFI premiere as they are again filming together in London (Red 2 – hey, a paycheck's a paycheck), the two actors did tape a charming introduction which screened prior to the film, ending (naturally) with Hopkins' very best Hitchcock "Good evening" imitation.

Director Gervasi took to the podium in front of the packed Grauman's house and, voice cracking with emotion, gratefully thanked all of those who had helped bring him to this thrilling moment. Noting how he'd sat in the back row at last year's Opening Night AFI gala, he still couldn't quite believe that he was now addressing the crowd from the opposite perspective. Gervasi is an original, playfully unique talent, and I greatly look forward to his work in the future.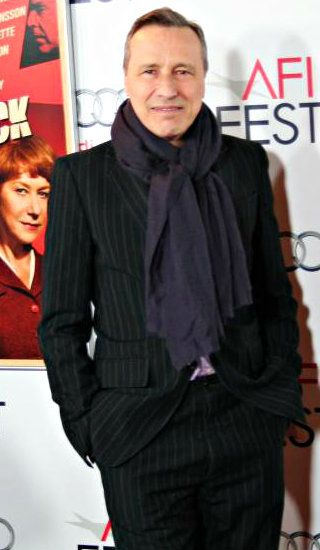 With the two leads away filming in England, and Hitchcock's glamorous Scarlett Johansson and Jessica Biel nowhere to be found, it fell to the film's supporting players to represent on the red carpet. James D'Arcy (who does a spot-on interpretation of Anthony Perkins in the film) was joined by co-star Michael (Dead Man) Wincott, whose menacing serial killer Ed Gein (inspiration for Psycho's Norman Bates) serves as a ghostly sounding board for Hitch in the new film. On hand for the opening were Jerry Mathers, just a boy when he played in Hitchcock's The Trouble With Harry (whose lighter tone is in many ways similar to Hitchcock's), and what seemed a significant number of former Oscar honorees including Robert Forster, Brenda Vaccaro, Robert Loggia and John C. Reilly.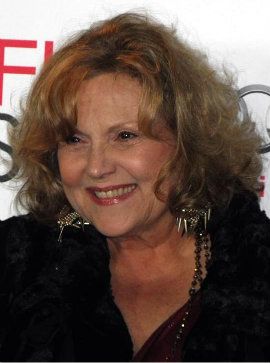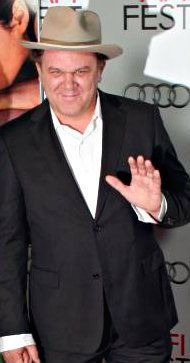 Seeming to have the most fun of all was 1971's Supporting Actress winner Cloris Leachman, resplendent in her jewels and black, fur-lined Crocs. Having what looked to be the time of her life, the irrepressibly frisky Miss Leachman perfectly embodied the spirit of the evening, and I couldn't resist complimenting her later on her own Hitchcockian performance in Mel Brooks' comedic tribute, High Anxiety.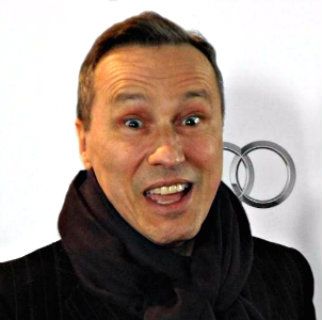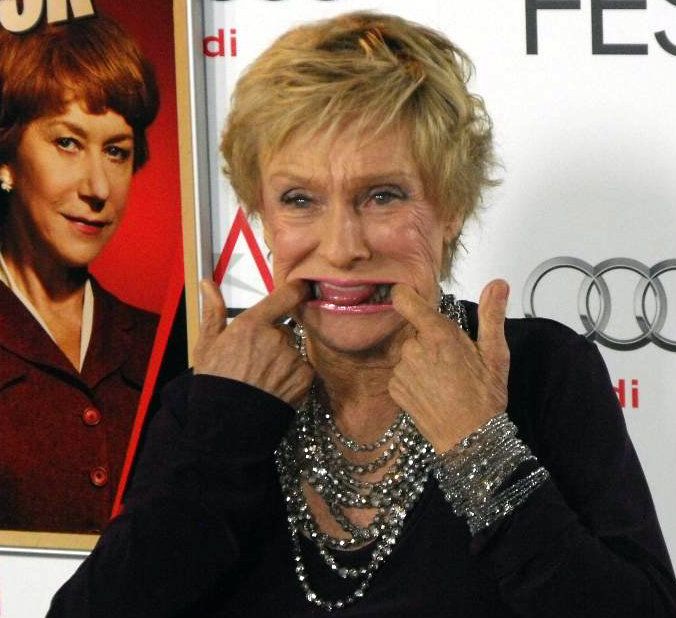 Steve Railsback (Manson), Michael Wincott (Gein), Cloris Leachman (Diesel)
Rounding out the Oscar-nominated group there to support the film were Peter Fonda and Karen Black (star of Hitchcock's swan song Family Plot), who seemed thrilled to be walking the red carpet next to each other forty-three years after their seminal Easy Rider upended the cinematic scene. All in all, Hitchcock was the perfect Hollywood entertainment to open this eight-day celebration of movies, and a fitting capper to a year of honors for the Master of Suspense, the everlastingly thrilling Alfred Hitchcock.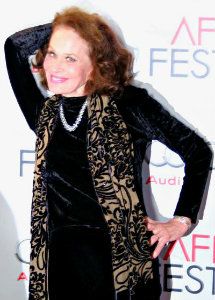 The AFI programmers who jet off to film festivals the world over in search of the creme of this year's cinematic crop, once again succeeded brilliantly in their selections for this essential West Coast festival. Unfortunately due to scheduling overlaps (the usual film fest complaint), I was forced to miss most of this year's Cannes prize-winner screenings, which included Amour, Beyond the Hills, The Hunt, Reality, and The Angels' Share (all reviewed in depth by my colleague Marc van de Klashorst on this site). The AFI festival seems increasingly to be the venue where films submitted for the Foreign Film Oscar can make their greatest impression – indeed, thirteen countries' submissions played the fest this year. In fact, the majority of these foreign Oscar hopefuls were screened in the same complex where the Academy Awards themselves are handed out each Spring. Of the films submitted for Oscar consideration that I was able to see, the most impressive was Mexico's entry, the challenging and heartbreaking After Lucia.
Directed with unfussy naturalism by young Michel Franco, After Lucia (winner of the Un Certain Regard top prize earlier this year at Cannes) is a thoroughly realistic portrait of contemporary high school relationships, and the harrowing repercussions one ill-advised moment can create in a teen's life. The placid, almost mute, inwardly focused performance of Tessa Ia as After Lucia's central character Alejandra is increasingly painful to watch as her vindictive classmates become ever more brazen in their cruel bullying. Already coping with a deep loss even as the film begins, the luminescent Ia walks a difficult tightrope, trying to heal her inner wounds while deflecting the fresh ones her contemporaries inflict upon her. It's not an easy film to watch, but an important one, as is Ia's brave, inscrutable performance. It was frankly a bit of a jolt – and relief – to see the beaming Ia enjoying herself to such an extent on her trips up the red carpet.



In the post-screening Q&A attended by Ia and Franco, the director mentioned that he'd originally conceived the film to be about 'mourning' but that its focus shifted to teen bullying as he filmed the story chronologically. Using young non-professional actors (many of whom were Ia's actual friends), Franco achieves a reality of feeling which makes the injustices heaped upon Ia's character ever more painfully harrowing to watch. According to Franco, the film has become somewhat of a social phenomenon in Mexico since its release, and yet its themes are by no means unique to that country, as witnessed by an incredible offering from central Europe.
In her electrifying feature film debut Clip, writer-director Maja Miloš focuses as well on one troubled teenage high school girl (this time in modern-day Serbia), whose self-destructive uncontrolled energy is documented via the characters' ubiquitous camera phones. Hurtling into the world of adults with an almost unhinged fury fueled by sex, alcohol and aggression, the young characters in Clip can't help but paint a decidedly bleak portrait of the future. Miloš brilliantly contrasts the dreary home life of the film's lead character Jasna (a startlingly honest portrayal by Isidora Simijonovic), with the explicit thrills (sexual and otherwise) that she seeks out as a counterbalance. The generational divide is profound in both of these provocative, similarly themed films, and no easy answers are offered as to how to bridge this chasm (if even possible at all).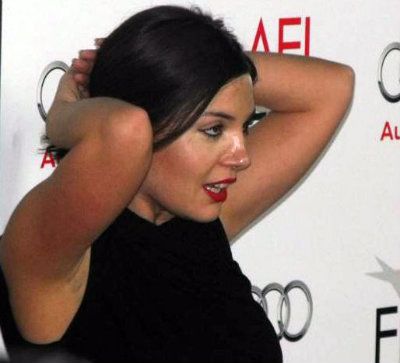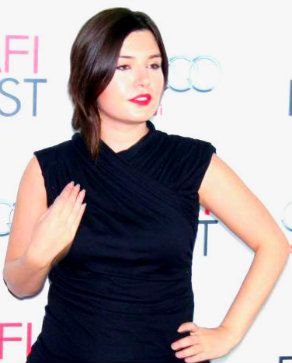 The confident and talented Miloš is non-judgemental to her characters throughout, and stated in the post-film Q&A that she had no interest in making a 'feel-good' movie. Her cast of non-professionals rehearsed for four months together, building bonds of love and trust, which became essential in the more difficult, sexually daring scenes. "There was no shame," she proudly stated, and the film succeeds brilliantly because of this. When Miloš nonchalantly informed the audience that the film was funded entirely by the Serbian Ministry of Culture, a wave of surprised laughter spread through the crowd. Such raw and uncensored freedom of expression (much less that backed by government funding) sadly appears to be somewhat of an alien concept here in the States these days. After all, almost half of the electorate in our recent election voted for a candidate who had threatened to send even beloved Big Bird to the chopping block.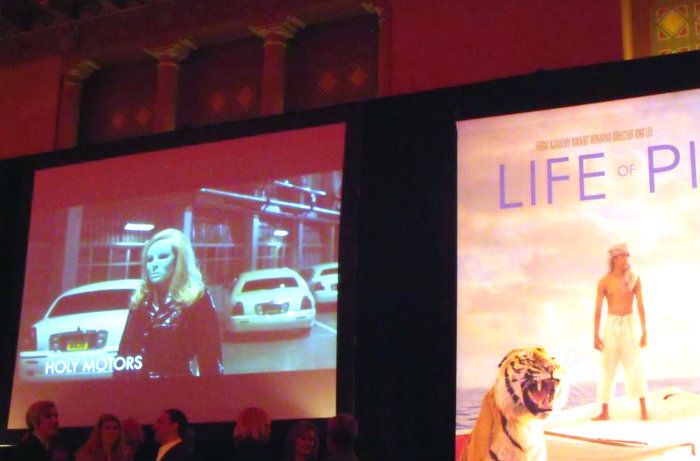 The second and third nights of this year's festival featured red carpet gala screenings of two seemingly unfilmable novels, Jack Kerouac's On the Road and Yann Martel's Life of Pi. Being one of the few who had not read Martel's popular novel, I went into the film with few preconceptions, and am happy to report that I found myself surprisingly moved by Ang Lee's imaginative interpretation of this spiritual tale of survival. As readers of the book already know, the bulk of the story takes place aboard a lifeboat adrift in the Pacific after one of the most intense (and intensely beautiful) shipwrecks put on film thus far. Young newcomer Suraj Sharma as the lone human survivor gives a heartbreaking, beautifully modulated performance in this his sole acting experience, and anchors the film with ease and naturalism. The groundbreaking use of 3D in the film is jaw dropping, and not in the often gimmicky way the technique tends to be utilized these days, but seamlessly integrated into the story. After a while I wasn't even aware of its use, so taken was I by the amazing images up on the big screen. Claudio Miranda's awe-inspiring cinematography deserves every award it's likely to win this season. Less successful were the somewhat leaden bracketing scenes where the adult Pi relates his tale to an aspiring writer, but I suppose these were deemed necessary to justify the large portions of voice-over narration used in this difficult adaptation. Somewhat disappointing as well was the film's ultimate reveal as told to a pair of insurance representatives (the spiritual 'gotcha' seemed rushed and somewhat pat), and yet when the film is on water with Sharma and the magical wonders of nature as its focus, it soars.
I wish I could say the same about Walter Salles' sluggish adaptation of Kerouac's essential Beat novel On the Road. What seemed intended to be a celebration of boundary-smashing freedom on the road to self discovery, sadly comes off as a progression of hollow and repetitive scenes, featuring a group of hedonistic characters I couldn't wait to part company with.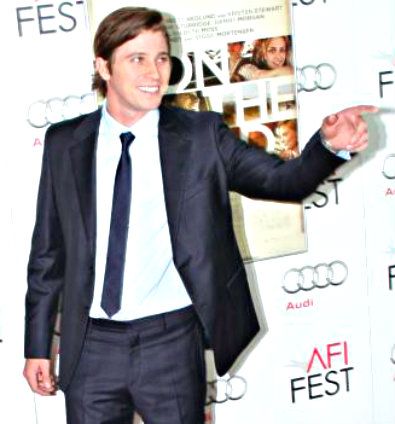 While charismatic Garrett Hedlund does what he can with the plum role of Dean Moriarty (he at least holds the screen's interest with some James Dean-like bravado and charm), the same unfortunately cannot be said for the rest of the cast. Sam Riley (so electric in Control, so blandly forgettable here) and Kristen Stewart are along for the ride, but fail to invest their characters with much sense of urgency or understanding, coming across as 21st century poseurs playing at being Beat Generation icons. The immensely talented supporting cast (Viggo Mortensen, Amy Adams, Kirsten Dunst) is sadly wasted in what amounts to a string of glorified cameos, the least forgettable of which was the brief, startling image of Steve Buscemi in the throes of carnal passion.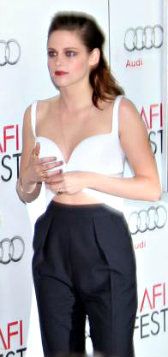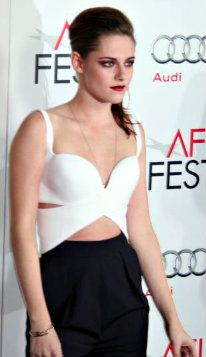 Far more entertaining than the film itself was the red carpet arrival of It Girl Kristen Stewart, as frenzied Twilight fans screamed from behind barriers across Hollywood Blvd., hoping beyond hope for an autograph on their hand-painted Kristen portraits they'd lovingly lugged along. Now that she's reached the pinnacle of tabloid fame, Miss Stewart obviously wants little to do with that circus, and seemed somewhat put out by all the hoopla (or maybe she's simply shy?). Still, she looked sveltely glamorous, particularly next to the protruding hoop skirt castmate Amy Adams unwisely chose to wear.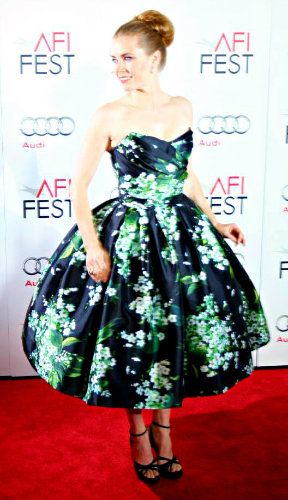 To prove that glamour and transcendent acting prowess are not mutually exclusive, two nights later the luminous Marion Cotillard arrived on the Grauman's red carpet to be feted during a mid-festival gala tribute, followed by a screening of her heartbreakingly humanistic Rust and Bone. Directed with unshowy attention to detail by Jacques Audiard (A Prophet, The Beat That My Heart Skipped), Cotillard and co-star Matthias Schoenaerts are extremely moving as a pair of troubled souls who learn to adapt and connect under the most challenging of circumstances.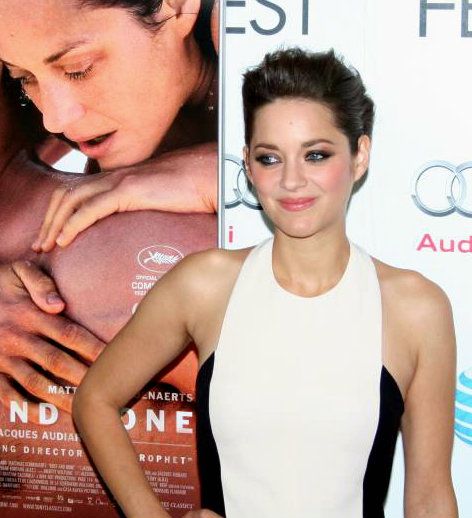 Audiard focuses on small moments to create a touchingly realistic portrait of two people who've closed themselves off behind walls of hurt, which makes their ultimate act of reaching out at film's end seem such an earned epiphany. (Fellow ICSer Marc van de Klashorst's excellent Cannes review here.) Stephane Fontaine's sublime cinematography and a beautifully subtle score by contemporary master Alexandre Desplat add immeasurably to Audiard's vision, and yet it's the film's two moving lead performances that stay lodged in the memory.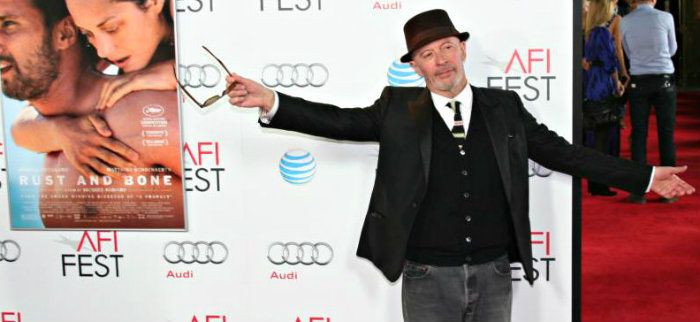 Taking to the stage under the giant Grauman's Chinese screen upon which a short compilation of her greatest performances had just been shown, the graceful and lovely Miss Cotillard seemed a bit taken aback that she'd been afforded such a tribute so early in her career ("Super-weird," her exact words). With eloquent good humor, she explained how while always wanting to be an actress, after early career frustrations she'd considered leaving acting altogether as, "I didn't want my passion to be small and frustrated." It turns out that her decision to continue in the profession all hinged on whether or not she landed the role she coveted in Tim Burton's Big Fish, and fortunately for acting connoisseurs worldwide she was cast, and within four short years had gone on to win the Best Actress Oscar for La Vie en Rose. That night at the Dolby Theatre remains a special memory for her, "a little French actress," primarily because she was able to experience it with the many friends and family who had accompanied her from home. If there's any justice at all in the absurd world of film awards, she'll once again be up for that honor this year, as in my mind this much less showy Rust and Bone performance is her most moving and accomplished yet.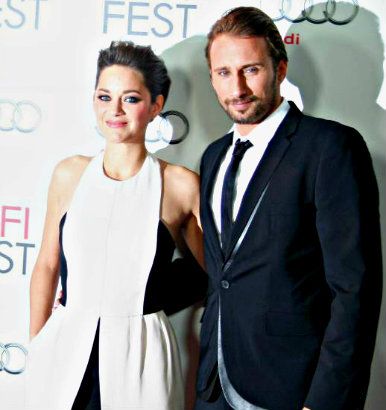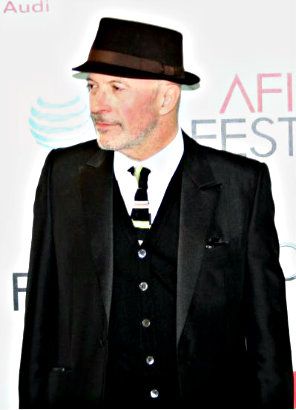 Cotillard explained to the appreciative crowd how immensely proud she was of Audiard's beautiful film, and the opportunity it gave to stretch herself in the challenging role of an aquatic trainer. Feeling a great affinity towards the giant mammal she briefly acted with, Cotillard even interrupted the moderator at one point due to his unfortunate choice of labels. "Oh don't call it 'killer whale,'" she admonished, "It's orca!" The highly emotional scene where she returns to the marine park and comes face-to-face with the giant animal who has altered her character's life, was to her one of the most moving of the shoot. "That moment was very, very special, because I felt so deeply connected to this white orca," Cotillard explained, and the resulting image of her with arms raised to this graceful giant is indeed an unforgettable one. To prove that an actress so elegantly classy as Miss Cotillard is not all sturm und drang (at least in her downtime), when queried as to some of her all-time favorite films it came as a delightful surprise when she cited Hedwig and the Angry Inch, Jaws, and …The Dictator ! What's not to love?!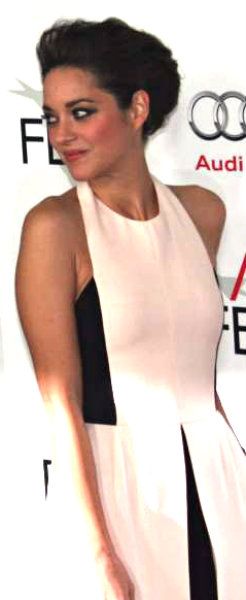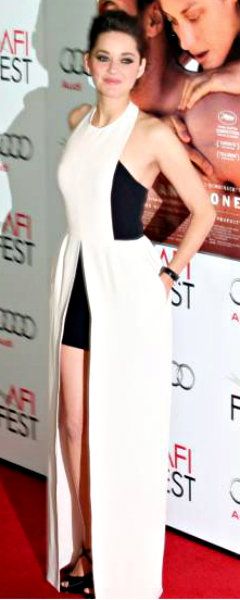 The following day American voters re-elected their President, and it felt nice to finally tune out all the political noise and instead bask in the cinematic wonder of two of the very best films of the year. With only three features under his belt, Portuguese writer-director Miguel Gomes has become one of the most original voices in world cinema today. Tabu, the follow-up to his enchanting Our Beloved Month of August, is another difficult to categorize work, a bifurcated tale of one woman's tragic love story, and its echoes over the decades. The film's contemporary first half focuses equally on the interplay of three neighboring Lisbon women, all markedly fascinating, all with their own mysterious histories. Gomes obliges our curiosity, when after one of these characters dies midway through the film, the story jumps back decades in time to relate to us (via the subjective narration of a new, crucial player) the formative years in this woman's life. Filmed in sumptuous black and white on differing film stocks, the two halves are distinct in style, and yet work elliptically to inform each other in ways a traditional narrative could not. It's a beautiful, enigmatic work, certain to grow richer on subsequent viewings, and for me the most magically satisfying film I saw during the entire fest. In recent interviews, Gomes has gone out of his way to praise another utterly original film wending its way through the festival circuit, Holy Motors, and what a pure cinephilic thrill to see it back-to-back with Tabu.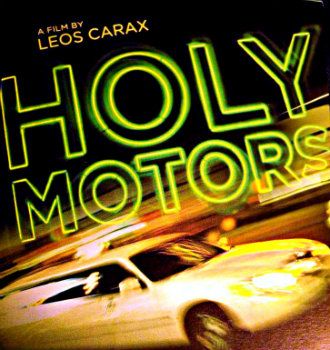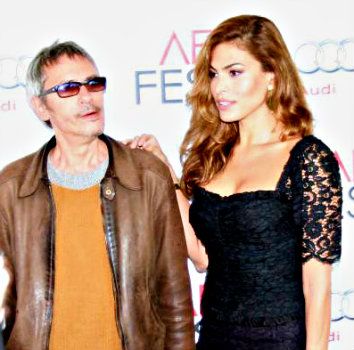 Like fellow film visionary David Lynch, Leos Carax makes very few films these days (just three features in the past twenty-one years), but when he does find the inspiration, the results are never less than extraordinary. Holy Motors is a transcendent mélange of fevered imagery, and one that in my mind riffs on the same themes that Lynch did in his brilliant INLAND EMPIRE … the exploration of souls transitioning from this existence to an unknowable next one. Carax mainstay Denis Lavant (in a rigorous multi-faceted performance) is on assignment for end-of-life duties throughout the audacious film, dying then being reborn/reimagined as a completely new character multiple times. In both of these wildly original films I became intrigued by similar, seemingly random scenes of domestic drudgery played out by non-human creatures (rabbits with Lynch, chimpanzees with Carax), and how perhaps these may come to represent the Animal realm on the Samsaran Wheel of Life (this quick primer may help enlighten both Lynch and Carax's films – wheel of life).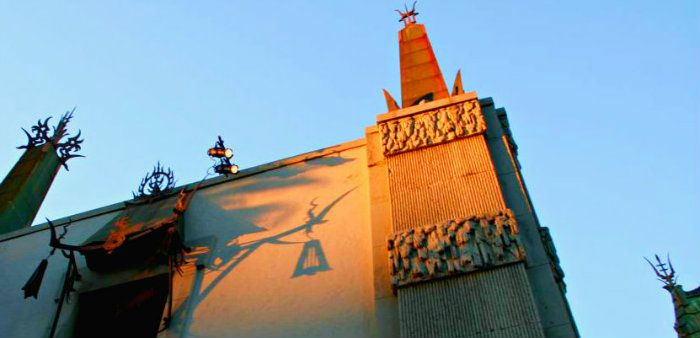 With its endless repetition of birth, death and rebirth, the Cycle of Existence is nothing more than my own personal entry point into the deeper meanings of both of these provocative films (and something I doubt either filmmaker would feel worthwhile confirming). Yet when I read descriptions of the lower Hungry Ghosts realm, where one's unquenchable desires drive increasingly unhinged behavior, it's hard not to visualize green-clad Denis Lavant rampaging his way through Père Lachaise cemetery, munching ravenously on carnations and fingers. It's a hook that works for me, and one which will certainly inspire many more viewings and varied interpretations. While Lynch's beautifully intense masterpiece is to me the deeper, more transcendent meditation on the impenetrable mystery of a soul's path after life (and light) is extinguished, Carax's giddily cinematic companion piece is a thrilling visceral ride unlike any other film out there today. The more I contemplate it (particularly using my preferred interpretive framework), the more I eagerly anticipate my next viewing.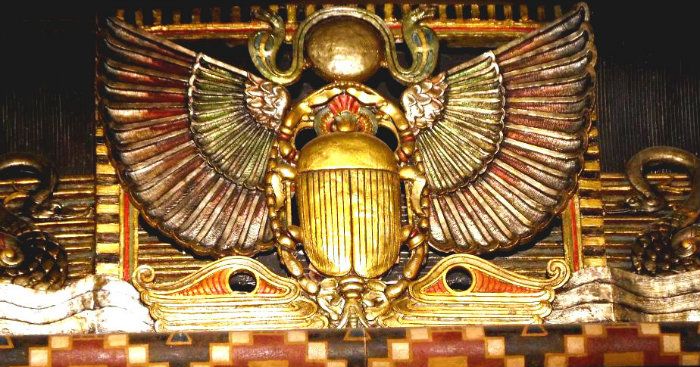 With thoughts of Holy Motors' take on Fate and inevitability fresh in my head, I must relate an interesting encounter which occurred the night of its Hollywood premiere at Grauman's Egyptian (a civilization which itself had a thought or two on the afterlife). I had to pass up this first Holy Motors screening, having instead been granted photo access to the On the Road opening by AFI's splendid publicity team. I wasn't overly concerned, however, as I knew I'd be catching the Carax film when it screened again a few days later (aside from the gala presentations, almost all other films are screened twice during the fest). Unfortunately, my dour reaction to On the Road seemed to have accompanied me to the party as well, and I soon found myself wandering out of the Roosevelt Hotel's overflowing Blossom Room (speaking of Hollywood ghosts), and into the storied hotel's dimly lit reception area.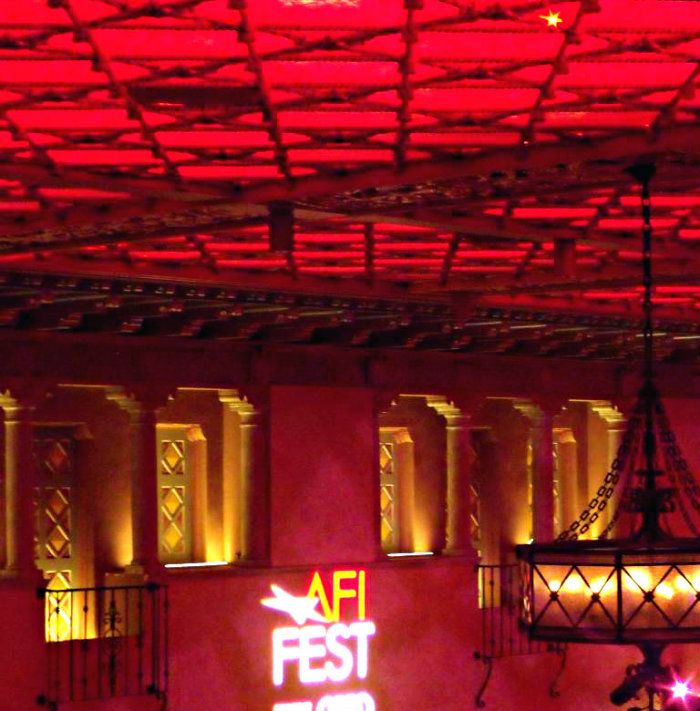 In an obscure corner of the lobby I spotted the distinctive green neon lettering of the Holy Motors poster, and mentioned to the friendly greeter tending the table nearby how excited I was to be seeing the film at its next festival screening. My enthusiasm was instantly, surprisingly rewarded with a green wristband to what turned out to be Holy Motors' own afterparty, held quite appropriately in a catacomb-like cave of a room. Upon entering, who should I notice sitting alone in a large corner booth, but Leos Carax himself.
The reclusive director looked completely in his element amongst the low columns and arches of the dimly lit room (just as Lavant's hungry troll would have), which was quite a contrast to his antipathy at being almost dragged onto the Grauman's red carpet earlier that evening for photographs with Eva Mendes. I hesitated to interrupt his solitude, and yet I wanted to personally express my gratitude to him for his extraordinary contributions to cinema (in particular for Les Amants du Pont Neuf ). What I now find so wonderfully odd in retrospect, is that amongst my many mercis as we talked, for some unfathomable reason I happened to bring up my brief meeting with David Lynch five years prior on the day that INLAND EMPIRE opened in my town. How might I have known in advance that his Holy Motors (which I wouldn't see for another few days yet) would speak to me in ways so similar to Lynch's great film? In any respect, after a handshake I excused myself with a few awkward parting words, wishing him inspiration to continue making such brilliant films long into the future, to which he responded with perhaps the only sensible reply possible … a simple unknowable shrug.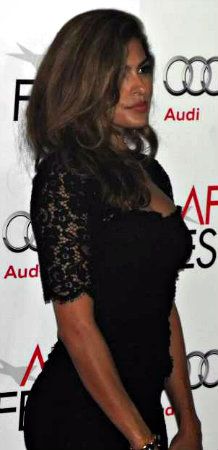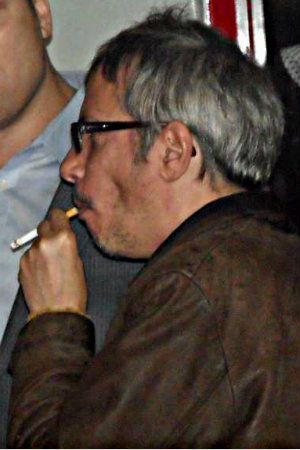 After the back-to-back highs of Tabu and Holy Motors, it seemed inevitable that the rest of the fest's offerings might seem anti-climactic in comparison, and sadly I was proven correct. I went into Kim Ki-duk's Pieta with high expectations, knowing that the film had recently been awarded the Venice Film Festival's top Golden Lion prize. I'd been extremely moved by Kim's own beautiful Circle of Life exploration of Buddhism in Spring, Summer, Fall, Winter…and Spring, as well as his creative self-portrait of an artistically bankrupt filmmaker in Arirang (screened at last year's AFI fest). Kim's latest, while for the most part visually impressive, was still quite the degrading slog which had me recoiling at much of its gratuitous violent imagery. For me the entire Korean revenge sub-genre has run its course, and there seems little fertile artistic ground left there to plow. In his post-screening Q&A, Kim (via an interpreter) veered onto the subject of money's corrupting influence on modern society, hoping it might add some context to the film, but for me it was too little, too late. In his talk Kim did provide a bit of interesting psychological insight, however, sharing his belief that all of his work indirectly deals in one way or another with the repercussions of a divided Korea. Growing up amidst psychic cruelty and violence at home as he watched his sickly father suffer for years (after being shot four times in the Korean war), he now apparently is channeling these horrors to us via his films. Here's hoping he works out his issues soon and returns to creating films as moving and inspiring as his seasonal cycle masterpiece.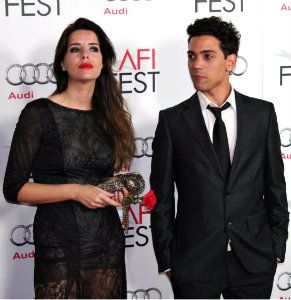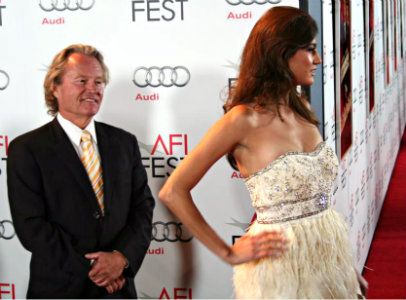 Much more rewarding were a pair of fascinating character studies by two world-class filmmakers, England's Sally Potter and Iran's sublime Abbas Kiarostami. Potter, who has directed only six films since her feature debut Orlando twenty years ago, is back with Ginger & Rosa, a moving coming-of-age drama which acts primarily as a showcase for young Elle Fanning's transition into more mature, adult roles. As a student awakening to the fervor of early '60s political activism, Fanning has rarely been better, displaying a rawness of feeling and headstrong confusion as she enters the troubling world of adults (echoes of Anna Paquin in last year's Margaret). While on one hand her political consciousness is being raised, her domestic life is falling apart, and though the film is at times overly melodramatic, the talented supporting cast keeps one interested throughout. Annette Bening has fun with her role as a strident American radical, while Christina Hendricks is quite moving as Fanning's forsaken mother, with Alessandro Nivola doing a valiant job humanizing the disagreeable role of the father. Nothing particularly groundbreaking here by Potter, but an interesting and involving story nonetheless, made memorable by Fanning's excellent work.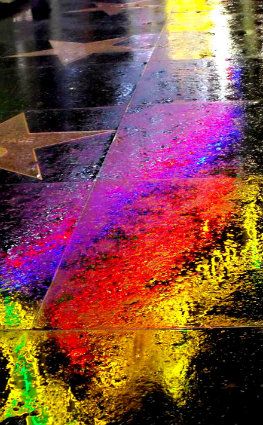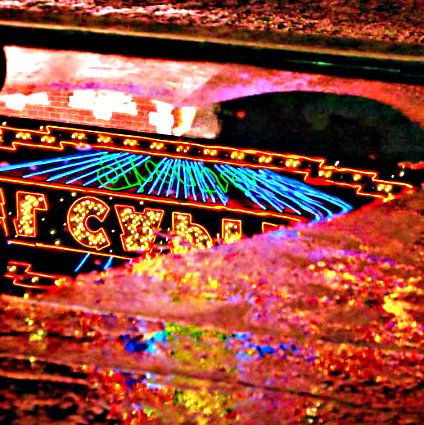 In a lovely companion piece to his seductively cryptic Certified Copy, Kiarostami's latest, Like Someone in Love, is yet another evocative two-character study (set this time in Japan rather than Italy) where unstable, shifting identities are explored under the microscopic gaze of his loving camera lens. With beautiful neon lights engulfing the taxi that carries its main character through the streets of Tokyo, Kiarostami's enigmatic close-ups serve to put the viewer in a constant state of expectation, not knowing where each journey will eventually lead, not knowing how his characters will react to the situations in which they find themselves. The so-called plots are always minimal with this great master of cinema, and yet we are carried along as silent observers in the flow of his stories, trying to empathize and insinuate ourselves into the mindset of his everyday characters. There's rarely a great dramatic arc to his films (which is why they may feel somewhat listless to western viewers), and yet we can't help feeling privileged to have temporarily accompanied his characters, whose lives and stories we imagine will carry on without us outside the framework of his films.



Yet another master filmmaker, Bernardo Bertolucci, was this year named the festival's Guest Artistic Director, an honor previously bestowed upon David Lynch and Pedro Almodóvar. Lynch's unique stamp on the 2010 festival was indelible, as the remarkable artist not only designed the surreal fest poster, but also filmed an introductory AFI promo which screened prior to each festival film. Additionally, Lynch himself introduced the handful of films which had inspired his art in a sidebar of special screenings (which notably included Alfred Hitchcock's Rear Window). Last year Almodóvar flew in from Spain for a gala tribute where he spoke at length before a 25th anniversary restoration of his Law of Desire, introducing as well his own sidebar of influential films to the festgoers. So it came as one of the 2012 festival's major disappointments when Bertolucci was missing in action during the weeklong festivities, unable even to pen a note in the fest catalogue regarding the specific inspiration of his four sidebar films. Even more disheartening, the one Bertolucci selection I did end up attending (F.W. Murnau's groundbreaking Sunrise) was screened with such fuzzy 35mm projection that I could only think wistfully of the blu-ray copy sitting on my shelf back home. The dubious presentation felt even more disappointing because this beautiful film had received the very first cinematography Oscar, as well as the only ever awarded for 'Unique and Artistic Production' at the inaugural Academy Awards ceremony held in 1929 a block away inside the Roosevelt Hotel's Blossom Room.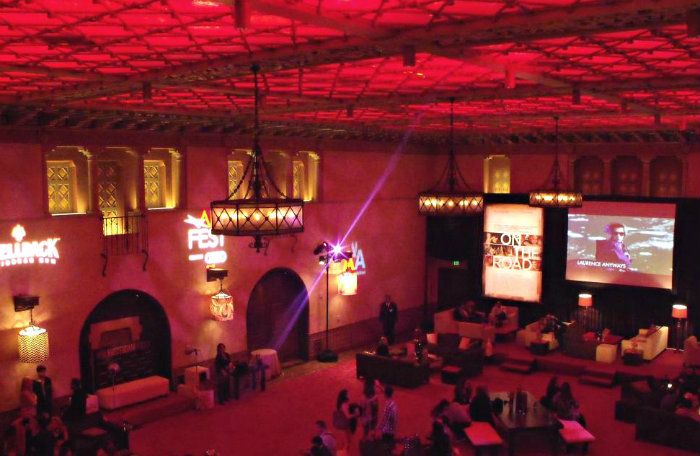 Before AFI announced this year's Guest Artistic Director choice, I had hoped they might select one of the most consistently audacious filmmakers working today, David Cronenberg. Although it was not to be, I was intrigued to see that Cronenberg's son Brandon had his debut feature Antiviral entered in the New Auteurs showcase. The acorn has not fallen far from the mighty oak, as Antiviral is as clinically disturbing a film as almost any made by the elder Cronenberg. Shot in a palette of black, white and greys, this deadpan critique on society's celebrity obsession shows an amazing directorial confidence, and in a way a wonderful similarity to David's feature debut Shivers. Borrowing his father's current muse Sarah Gadon for the role of an infected (and infectious) media superstar whose hungry fans are eager to share her sickness, the film is anchored by a breakout performance by Caleb Landry Jones as a disease clinic salesman getting in far over his head. As Brandon continues the proud generational tradition (dating back to Pieter Brueghel and progeny) of a son carrying on in the artistic vein of his father, I'm thoroughly excited to follow the promising directorial career of this talented new filmmaker.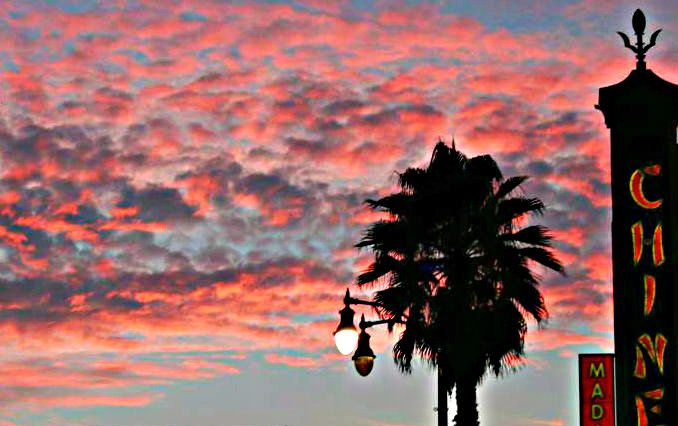 Another slightly more famous first-time director was on hand to speak of his own debut effort: Dustin Hoffman and his eminently enjoyable Quartet. Set in a retirement home for opera singers in the sunset of their lives, the film is first and foremost an actor's showcase, and Hoffman (who knows a thing or two on the subject) is the perfect conductor to shepherd the talents of his venerable cast. One is always grateful to see the great Maggie Smith afforded a leading role worthy of her prodigious talents, and here she has a lovely one. Surrounded by the top-notch work of Billy Connolly, Pauline Collins, Tom Courtenay and fellow Harry Potter alum Michael Gambon, Smith is touchingly vulnerable in the role of a retired opera diva forced to face health issues and a troubled past. Taking to the stage of the cavernous Grauman's Egyptian theatre, a humorous and thoroughly at ease Hoffman explained to the enthusiastic audience how he'd been inspired by Maggie Smith's frank and brutally honest 2009 Times of London interview, in which she detailed her fears and self-doubts in her struggle against breast cancer. Having waged many a battle with his own directors in the past, Hoffman explained how he is firmly on the side of the actor when directing, allowing them the space to improvise and get at the truth in any given scene. "Let the actors have the room to fail," he said. "Let the actor fail … better." While his amiable film may break no new cinematic ground, it's a charming and worthwhile actor's showcase well worth a visit and I could easily see Smith, Collins, and Connolly all in the mix come awards season.
Also apparently in play for year-end acting honors, Naomi Watts suffers mightily for her art in The Impossible, the most trying bit of Oscar-mongering I've had the displeasure of sitting through in ages. Without question the least interesting film I saw during the fest, this celebration of noble suffering and misery is relentless as it pounds you over the head with the travails of a family split asunder by the tragic 2004 Indian Ocean tsunami. Watts (in my opinion the most talented actress of the past decade) emotes all over the place here, encouraged by the shameless direction of Juan Antonio Bayona. The interminable film relegates the terrible suffering of the Thai people primarily to the background as it focuses on the well-to-do tourist family at its center, with noble Naomi struggling (and struggling and struggling...) to reunite her family and salvage her gangrenous leg. While Ewan McGregor (as the father separated with two of the children) has the good sense to borrow a phone and alert relatives back home of their safety, somehow this obvious course of action eludes Watts and their other son (for then there would be no dramatic impetus for the film). The biggest miracle of this turkey is not whether the family (and nasty leg) will remain intact, but that somehow the radiant Geraldine Chaplin (in a calm, wondrous cameo) survives the disaster unscathed (I'm referring of course to the film, not the tsunami). An example of this overwrought disaster's unintentional hilarity can be found in the near-final scene where Watts is being anesthetized prior to surgery, and just before going under is told to, "Close your eyes and think of something nice." Doubling down to ensure they get their money's worth from the special effects budget, the filmmakers then immediately cut back to a full rehashing of the terrifying tsunami strike. Something nice?! If you say so.
(Memo to Naomi – avoid future catastrophes like this and run as if your life depended on it back to the welcoming arms of Mr. Lynch, for he without doubt shall heal what ails you.)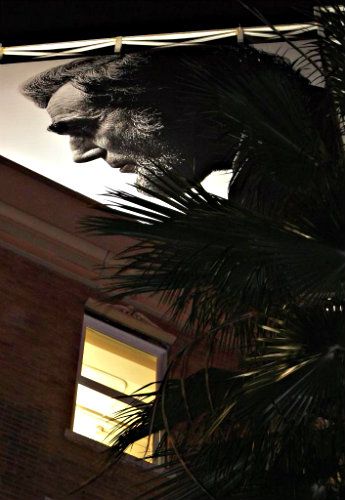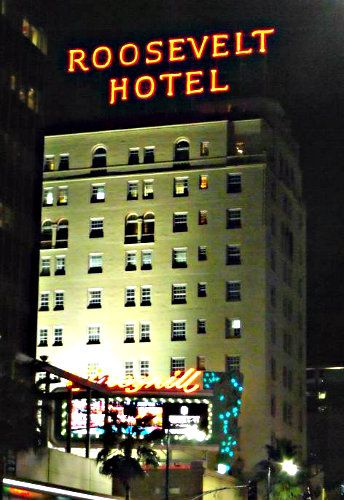 Words, theories, charts and other far-fetched academic ponderings are at the center of the documentary I was most eager to see at the fest, Room 237. As one who feels that Stanley Kubrick's The Shining is among the filmmaker's best works, I could not wait to hear what fellow disciples of the film might enlighten me with in their various readings of this haunted masterpiece. I'm sad to report that the handful of film scholars interviewed for the documentary leave much to be desired, at least where their specific theories are concerned. While a film as complex as The Shining deserves repeated viewings to tease out its embedded significance, the interview subjects here tend to focus excessively on what are possibly just continuity oversights to help bolster their often tenuous pet theories (staged moon landings, impossible architecture, etc.). On one hand they argue that a filmmaker as exacting and precise as Kubrick leaves no small detail to chance in his films, that every item is there for a specific reason. And yet on the other, they have no explanation, for example, as to why Kubrick permits the clearly visible production helicopter's shadow to remain as it films Jack Torrance driving to the Overlook Hotel, for that might upend many of their dubious hypotheses. While I'm always eager to be enlightened by another's in-depth analysis of a film, the theorists here seemed a tad too obsessed with trivial details, which they try to shoehorn into some overarching interpretation of the film. So unfortunately color this a major missed opportunity for me. In their post-screening Q&A, the filmmakers did admit that the ultimate Shining theorist (online blogger 'Mstrmnd' … the "biggest fish that got away") had declined to participate in their film, and I can now see why. I'd suggest devotees of Kubrick's amazing film might be better served by a repeat viewing of The Shining, followed by a look into Mstrmnd's blog of deliciously in-depth musings.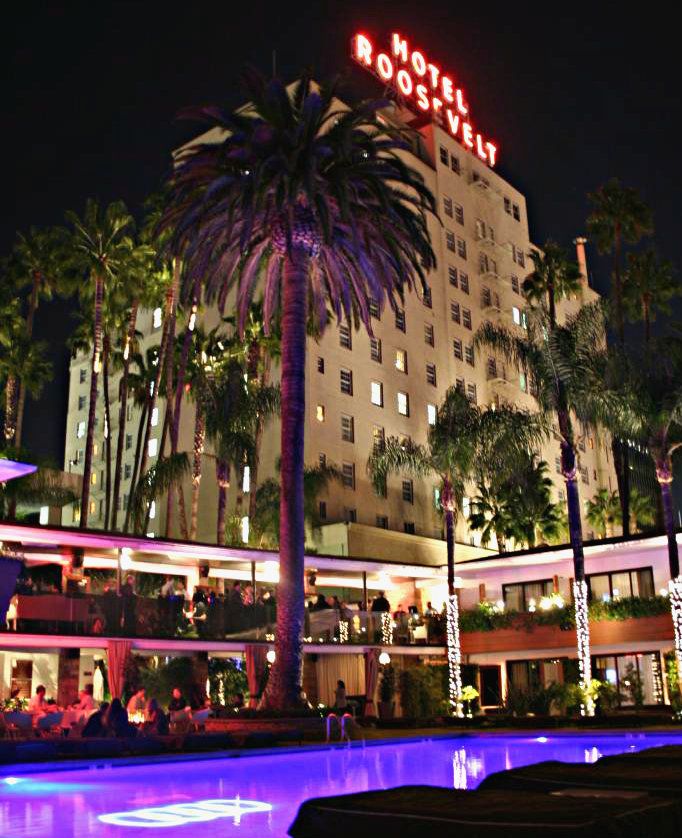 As always, the AFI fest remains a wonderful opportunity to see some of the best that the world of film has to offer, a year-end potpourri balancing glitzy Hollywood premieres with thought-provoking smaller arthouse fare. European film artists as varied as Carax, Potter, Assayas, and Audiard hop the pond to present their latest intriguingly beautiful works in Grauman's darkened theatres, while outside the neverending Hollywood sideshow streams eternally past. As one who so masterfully balanced the popular and the artistic in his body of work, I've little doubt that the great Hitchcock would heartily approve. And even though a huge Oscar-bound Lincoln may tower conspicuously, IMPORTANTLY over Hollywood Blvd., it's more than likely mischievous Sir Alfred, ever lurking in the dark shadows of cinema's psyche, is having the very last laugh.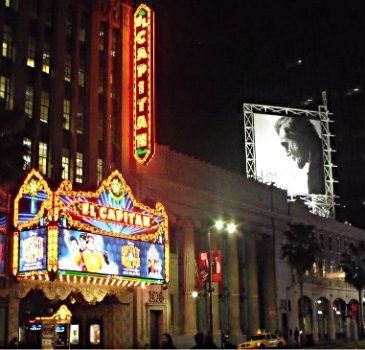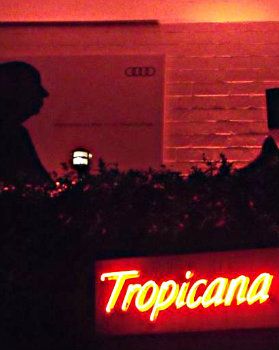 All photos by Steve Striegel, exclusively for ICS
Favorite Films
Tabu
Rust and Bone
Holy Motors
After Lucia
Clip
Hitchcock
Antiviral
Life of Pi
Like Someone in Love
Ginger and Rosa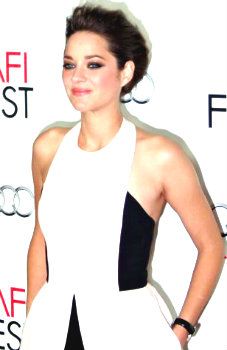 Favorite Performances
Marion Cotillard – Rust and Bone
Elle Fanning – Ginger and Rosa
Tessa Ia – After Lucia
Caleb Landry Jones – Antiviral
Denis Lavant – Holy Motors
Teresa Madruga – Tabu
Matthias Schoenaerts – Rust and Bone
Suraj Sharma – Life of Pi
Isidora Simijonovic – Clip
Maggie Smith – Quartet
… and the cast of Hitchcock as best ensemble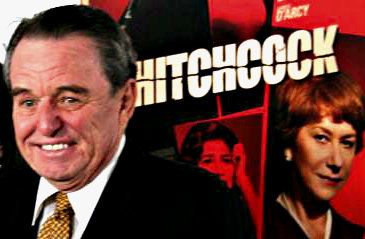 Good evening