While the world's most glamorous, important film festival opens on the other side of the world at roughly the same time, the 38th annual Seattle International Film Festival begins its 25-day run here in the Pacific Northwest, offering a smorgasbord of world cinema from 75 different countries. Truly a massive undertaking (273 feature films to be screened), the fest billed as the "largest, most highly attended film festival in the United States" will this year debut approximately 50 World or North American features, and give Seattleites the chance to finally see some of the more interesting films from last year's Cannes. Additionally, two highlights of SIFF 2012 will be the Lifetime Achievement tribute to director William Friedkin (featuring the West Coast premiere of his latest, Killer Joe), and a well-deserved Outstanding Achievement in Acting tribute to the incandescent Sissy Spacek.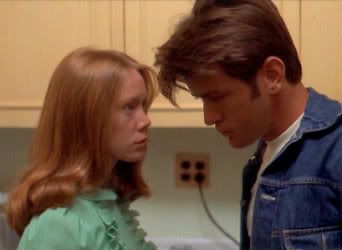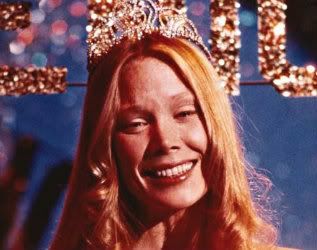 It would be hard to find a more deserving recipient than Miss Spacek, one of cinema's most original, talented, and consistently fearless character actresses, equally at home in lead or supporting roles. Festival goers will be able to view Spacek in her iconic performance as the heartbreaking, chilling Carrie, as well as an outdoor screening of her Oscar-winning Best Actress turn as Loretta Lynn in Coal Miner's Daughter. On the night of her tribute (June 7), Sissy will be present for a screening of her breakthrough role in Terrence Malick's first feature, Badlands, preceded by an onstage interview, audience questions, and the acceptance of her SIFF award.
The festival kicks off with an Opening Night Gala presentation of acclaimed Seattle filmmaker Lynn Shelton's Your Sister's Sister, starring Emily Blunt, Rosemary DeWitt, and Mark Duplass as a trio of friends and relations who must learn to cope with a most unexpected life situation. Although the film has already screened at the Sundance and Toronto film festivals, its Opening Night prominence is likely due to a strong civic desire to celebrate this local-girl-made-good. Shot in the Pacific Northwest (like all of Shelton's films), Your Sister's Sister is a heartfelt and humorous exploration of three intertwined characters (plus a bottle of tequila) as they move cautiously, awkwardly toward a deeper, more meaningful love. While not a very cinematic piece per se, the three actors inhabit their characters with such loving detail and honesty, that by journey's end I felt something similar to the afterglow from an Eric Rohmer film.
Cannes 2011 prize winners Polisse and Las Acacias will get their Seattle premieres at SIFF 2012 (as well as this year's Cannes opener, Moonrise Kingdom), but it's the winner of last year's Un Certain Regard Jury Prize that is not to be missed – Andrei Zvyagintsev's Elena. Zvyagintsev's brilliant The Return won the ICS Foreign Language Film award for 2004, and Elena is only the second feature film he has made since. Precise and studied, Elena is a film of shifting loyalties that makes one question one's own moral sympathies. The film's ultimate pessimistic take on human nature, the ease with which our base, animalistic urges can supersede any veneer of civility, is truly chilling. Zvyagintsev's work troubled my thoughts for days afterward, as I slowly realized that the empathy the director generated for the title character was tragically, purposefully misplaced, and that the fleeting encounter between a father and daughter in a hospital room was in fact the film's one truly loving moment. Not only a commentary on the troubled state of contemporary Russian society, the film turns a mirror on all of us, on what mankind is capable of, and capable of justifying. As the ravens (at the film's start and finish) sit looking passively in on the routines of these so-called civilized humans, I was reminded of the eerily omniscient shot on high from Alfred Hitchcock's The Birds, where the gulls look down at tiny Bodega Bay, and the troubling creatures who inhabit it.
Cited as one of 2011's ten best "unreleased" films by the ICS, Elena is indeed a welcome inclusion in this year's Seattle International Film Festival. Though it may take a frustratingly long while for great films to wend their way from the sunny Croisette of Cannes to the coffee-infused movie halls of Seattle, the simple fact that SIFF makes them available to be seen on the big screen at all, is a gift to Pacific Northwest cinephiles. And with such a cornucopia of intriguing movie choices to partake of, this year's SIFF seems likely to provide quite a few stimulating, thought-provoking films we can take to heart.