The 57th San Francisco International Film Festival is just days away and among the dozens of great films are some gems you should check out.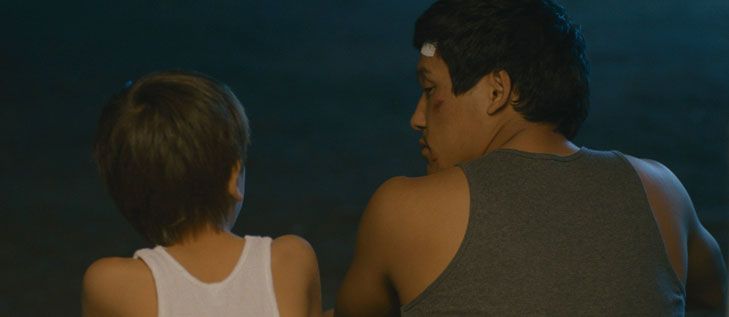 BAUYR (LITTLE BROTHER), Seric Aprymov, Kazakhstan
Eight-year-old Yerkin is an immensely resourceful if irascible third grader. He lives in Bulak, a small village on the steppes of Kazakhstan, where his keen observations of grown-ups are sometimes humorous and always honest. Yerkin makes bricks for a living when not in school, where he gets in trouble for shooting spitballs and learns how to recite Lermontov in Russian. At an age when he can pass under the radar of adults undetected or ignored, this determined lad provides a uniquely unfiltered view of his village and its quirky inhabitants.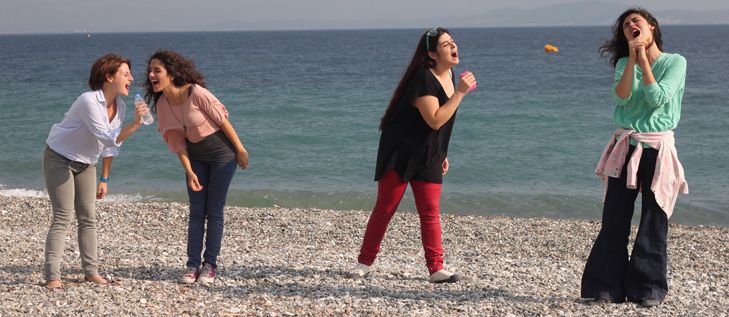 THE BLUE WAVE, Zeynep Dadak and Merve Kayan, Turkey/Germany/Netherlands/Greece
Returning home from a summer spent at the beach with her family, Deniz, a teenage girl living in the midsize Turkish city of Balikesir, embarks on a year of flirtations, shifting friendships, unfocused restlessness and emotional tumult in this low-key, loosely plotted coming-of-age tale. Entering her penultimate year of high school, Deniz, along with her two best friends, Esra and Gul, and new girl Perin, faces choices that will decide the next chapter of her life. While Deniz contemplates imminent change and acts on some questionable impulses, writer-directors Zeynep Dadak and Merve Kayan avoid fireworks in favor of tracking the quiet, largely internal dramas playing out.
BOYHOOD, Richard Linklater, USA
A bold, brilliant experiment in time-lapse cinema. In 2002, Linklater started constructing a fictional story centered on a six-year-old boy named Ellar Coltrane. For 12 years, Linklater, Coltrane, actors Ethan Hawke and Patricia Arquette and several nonprofessionals (including the director's daughter Lorelei) got together once a year, working out a loose storyline and incorporating his young star's experiences into the mix.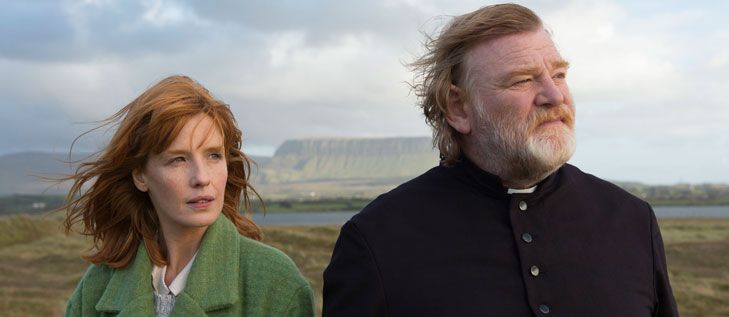 CALVARY, John Michael McDonagh, UK/Ireland
This pitch-black comedy drama, the second collaboration of writer/director John Michael McDonagh and actor Brendan Gleeson (2011's The Guard) frames trenchant observations of the Catholic Church's history in Ireland and its record worldwide in dealing with abusive priests within a daft mystery/passion play with Father Lavelle reluctantly thrust into the role of the martyr marked to die for the sins of others.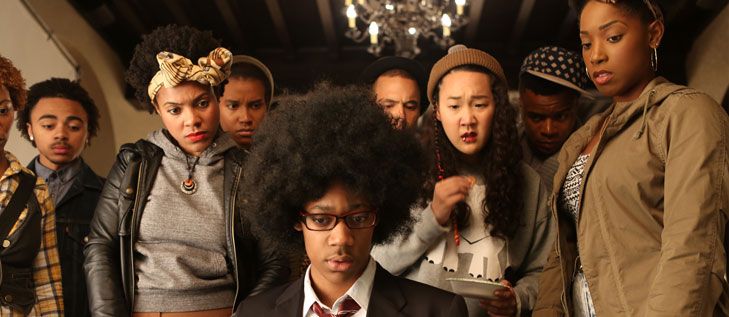 DEAR WHITE PEOPLE, Justin Simien, USA
On the campus of Winchester University, a civil war is starting to erupt. An all-black residential hall is in the process of electing a new student head, with a run-off between two candidates: the handsome, jock-ish Troy Fairbanks (Brandon P. Bell) and the aspiring film student/militant radio DJ Sam White (Tessa Thompson). When White unexpectedly beats her super-popular rival, she decides to start enforcing some new rules that fight the power and ruffle some feathers around the African American students' enclave.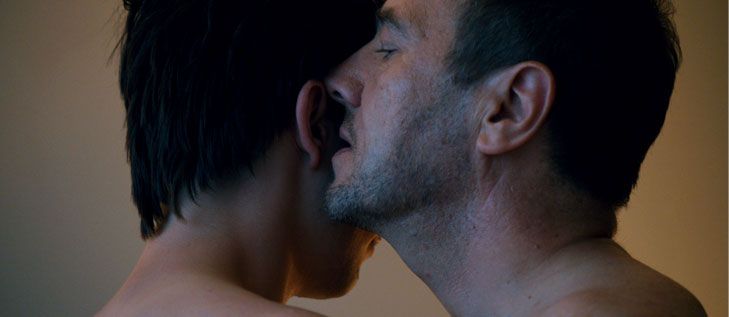 EASTERN BOYS, Robin Campillo, France
In this erotically charged nail-biter, director Robin Campillo takes the audience on a completely unexpected ride when a French businessman's life changes with a single act. Daniel (Olivier Rabourdin), a dapper, 50-something Parisian, coyly cruises the Gare du Nord, trailing a group of men around the urban shopping plaza. He awkwardly propositions one—a young eastern European immigrant hustler, Marek—to whom he naively gives his address, where they agree to meet the next evening. A nightmarish, yet arousing evening of terror and seduction ensues when Marek keeps the date, but doesn't come alone.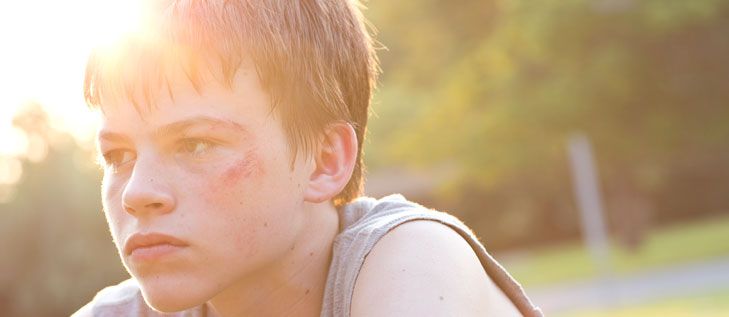 HELLION, Kat Candler, USA
Inspired by her 2012 short film of the same name, Candler expands the original Hellion  story of sibling misbehavior and misguided peer pressure into an eye-catching and heart-wrenching family drama set in the sun-soaked industrial town of Port Neches, TX. Struggling father Hollis Wilson (Aaron Paul) drunkenly copes with the loss of his wife while blind to the toll her death and his frequent absences has taken on his teenage son Jacob (Josh Wiggins) and younger boy Wes (Deke Garner).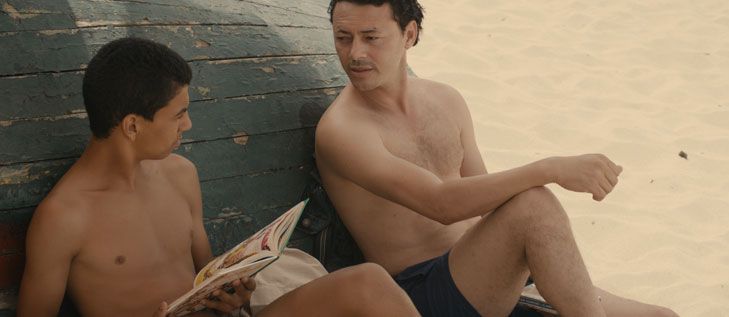 SALVATION ARMY, Abdellah Taïa, Morocco
Adapting his autobiographical novel, director Abdellah Taïa tells the story of a gay Moroccan boy finding self-realization and personal strength within a society that shuns him. Homosexuality, however, is not the only difficulty confronting Abdellah (the main character shares the same name as the filmmaker)—his father abuses his mom, he feels an attraction for his older brother Slimane and older men in the neighborhood prey on him for their frustrated sexual needs.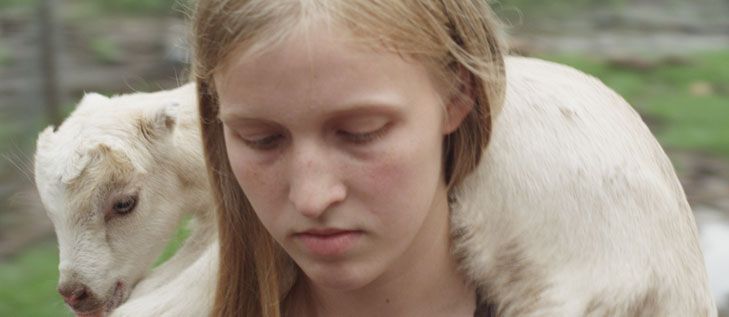 STOP THE POUNDING HEART, Roberto Minervini, USA/Italy/Belgium
Italian director Roberto Minervini ventures deep into Texas' rural Bible belt, achieving an intimacy with his subjects so deep that it seems spiritual. Focused on teenage Sara Carlson and her rising discomfort as she begins to feel the full confinement of her fundamentalist upbringing on a goat farm, the film quietly observes her daily life with its chores, sermons and the rare moments of freedom that entice her to see beyond the fences. Minervini captures the natural rhythm and soul of life in Waller, Texas, in a style best described by Werner Herzog as "poetic documentary," meaning the characters and circumstances are real, but certain scenes are nudged or set up to find a deeper truth.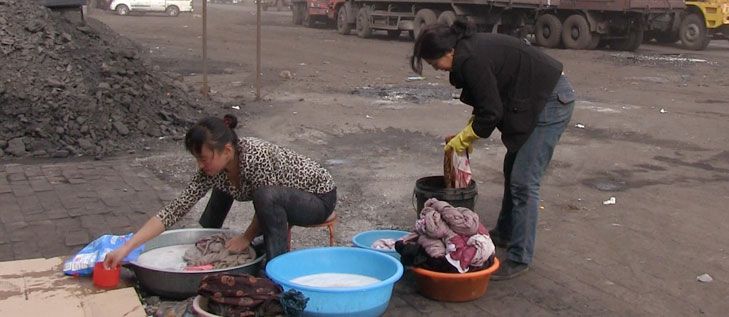 THREE LETTERS FROM CHINA, Luc Schaedler, Switzerland
In the final film of his Asian trilogy, Swiss director Luc Schaedler presents three diverse, intimate and well-crafted portraits of life in contemporary China, each segment presenting an evocative and penetrating study of a different region. In the north, an elderly couple tenaciously clings to their family farm long after everyone else in the village, while their son and his wife negotiate a harsh existence in one of many grim industrial zones.
San Francisco International Film Festival begins April 24th and runs though through May 8
Tickets: $10-$15; ticket packages also available; http://www.sffs.org